Precision Omni-Channel Targeting
Demand Side Platform
Harness your data, target your ideal user with any format across any screen
Reach your desired audience with highly intelligent targeting and retargeting using the formats of your choice across all screens. Harness first and third-party data, ISP, location, behavior, context, device and keywords to find the consumers most likely to engage, click or convert. Leverage custom workflows and an intuitive UI to buy standard, video and mobile inventory with confidence. Adform is committed to the highest standards for accurate measurement to deliver trustworthy and transparent insights. To support this goal, Adform is MRC accredited for Display and Video impressions and viewability.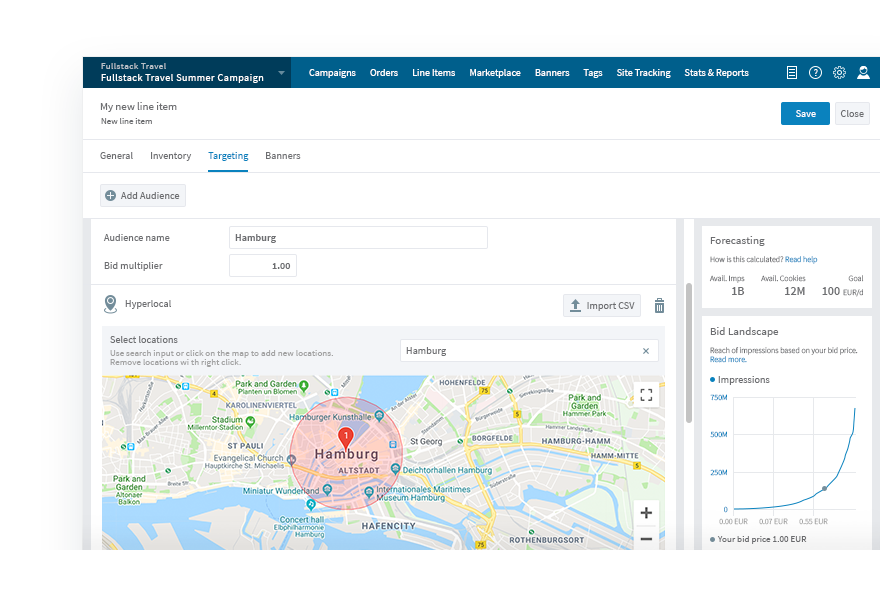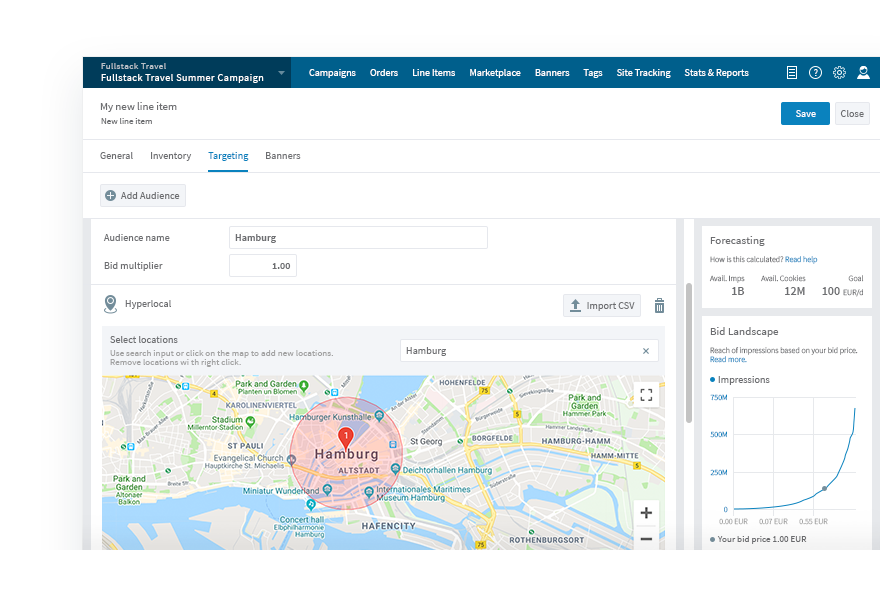 Bid with Intelligence
Leverage Bid Multipliers and Dynamic Budget Allocation to maximize the impact and effectiveness of your campaigns.
Search Retargeting
Extensive search retargeting capabilities seamlessly integrated into the DSP.
Viewability Based Capping
Advanced viewability tracking and controls.
Exclusive Inventory
Excellent display, video and mobile inventory at scale.
Cross-Device
Take the guesswork out of cross-device campaigns by creating a single, seamless, audience profile.
Real-Time Algorithmic Optimization
Dynamic algorithms and machine learning that respond in real-time to changes in bid conditions for maximum benefit.
Ad Serving
Global ad serving with infinite opportunities.
Data Management Platform
All data, all platforms, no barriers.