Take ownership of your audience data
Data Management Platform
Transform your data into your greatest asset
Audience and behavioral data are the currency of the future. High quality advertising requires a strategic overview and the ability to collect, control and understand your data. Adform Audience Base is our enterprise level Data Management Platform (DMP), which will help you to coordinate and utilize your buckets of siloed data. With Audience Base you can confidently capture, categorize, combine and convert your data for real-time decision making with direct top and bottom line growth through effective digital advertising.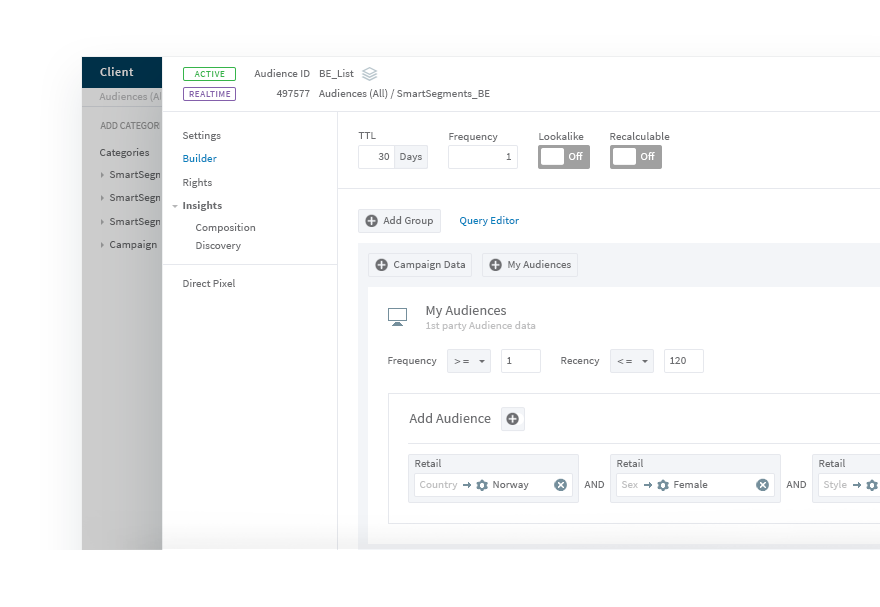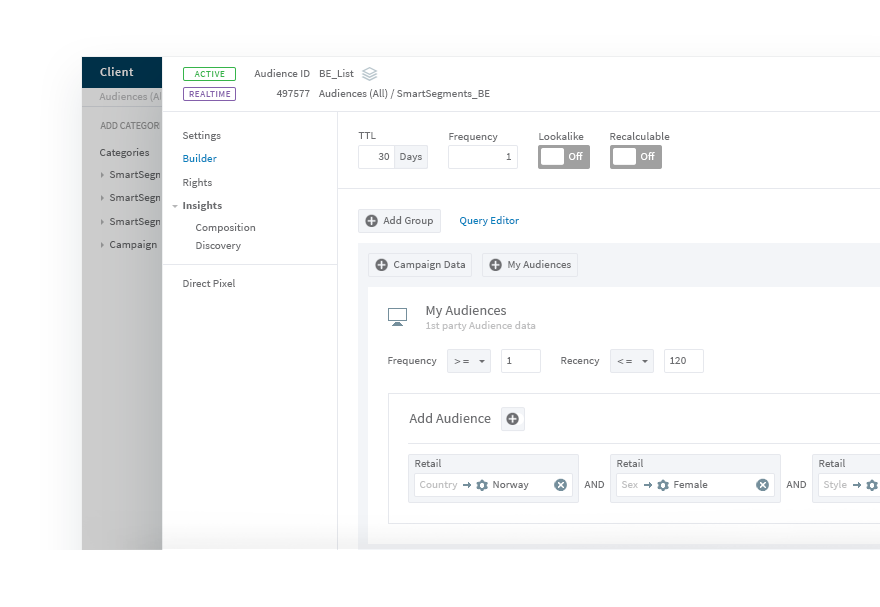 Data Collection and Segmentation
Import and segment data from a multitude of sources creating rich and actionable data sets for your campaigns.
Audience Composition and Discovery
Discover new audiences by leveraging powerful lookalike and overlap analysis tools.
Real-Time Data
Deliver and activate your data in real-time with powerful data management tools.
Global Data Marketplace
Access the best and most valuable audience segments from premium branded sources globally.
Industry Leading Data Security
First ISO/IEC27001 full stack ad tech platform.
Cross-Device
Take the guesswork out of cross-device campaigns by creating a single, seamless, audience profile.
Ad Serving
Maximize the reach and return of your ad spend
Demand Side Platform
AI-empowered buying at scale