January 2021
In the second of our two-part series on the state of the industry, Adform's CTO, Jochen Schlosser interviews Sam Tomlinson, Partner at PwC. The discussion explores how the ad tech industry is evolving as the world gets used to a future without third-party cookies. 
Sam and his team were behind last year's influential ISBA report which placed a spotlight on the programmatic supply chain.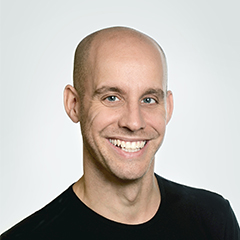 Jochen Schlosser
Chief Technology Officer
Dr. Jochen Schlosser joined Adform in January 2016 as Senior Vice President Data and assumed the role of Chief Strategy Officer in January 2017. For over ten years, Jochen has been a leader and a driving force for data-driven businesses and innovations across various industries such as Pharma, Finance, and – of course – Marketing. Before joining Adform, Jochen was a Member of the Executive Board at uniquedigital (SYZYGY Group) and responsible for their rock-solid data-driven services.