Captivating High Value Rich Media Formats
Rich Media
Capitalize on high impact formats at scale for maximum brand impact
Ignite imaginations, leave lasting impressions and trigger action through persuasive digital advertising leveraging powerful rich media formats for maximum impact. Our time saving self-service HTML5 Studio lets creative teams build stunning ads quickly and easily. You can collaborate with clients and get sign-off using the Creative Agency Workspace. Plus, the built-in publisher compliance features, ensure that all ads meet the specifications of the sites on which they'll appear delivering support for all rich media standards alongside custom Adform offerings.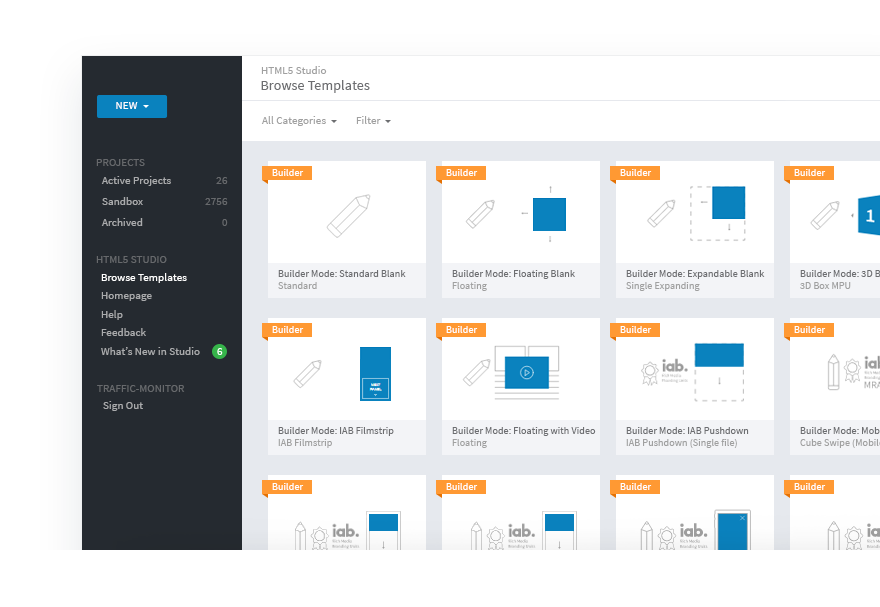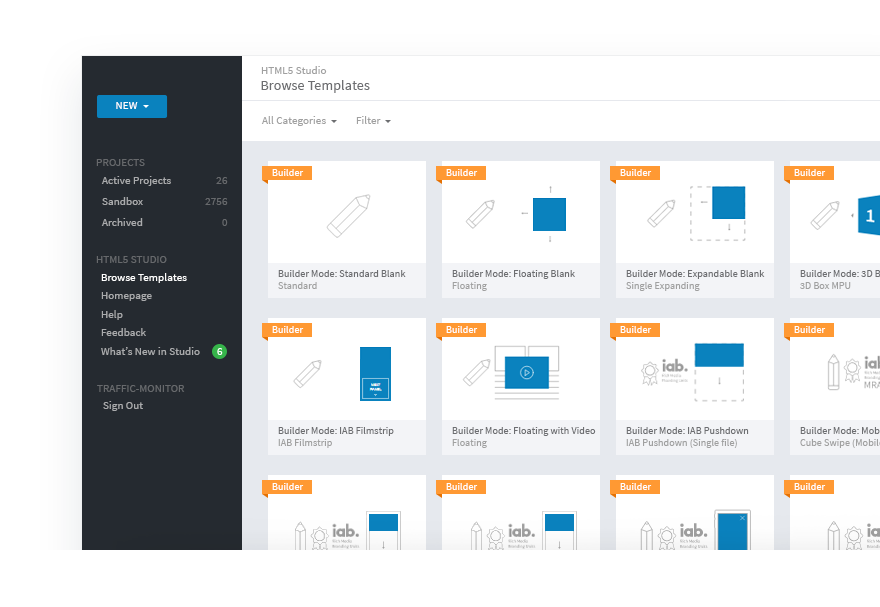 Data-Powered Storytelling
Integrate a wide range of data signals for highly innovative ad executions.
Creative Flexibility with No Limits
Creative templates, components and a full ecosystem to build advanced creatives and break technical barriers.
Rich, Interactive and Bespoke Creatives
Most versatile rich media management that unlocks ad serving, trading and measurement capabilities for most unique creative executions.
Bespoke Creative Team
Premium Managed Service available.
Creative Tools and Self-Service Production
The designer friendly drag and drop HTML5 Studio makes production of rich media and responsive formats fast and cost effective .
Rich Media Reporting
Leverage heat maps, custom engagement tracking, and rich media-centered KPIs for advanced insights and control.