The Most Intelligent Publisher Ad Server on the Market
Publisher Ad Server
Maximize your yield with advanced forecasting
The Publisher Ad Server (PAS) is a one-stop solution which allows for the full management of your complete media inventory. This means mobile and desktop, header bidding, rich media and video, premium formats – you name it. With PAS you'll navigate a streamlined user-centric interface that helps you optimize yield by refining your existing configuration while identifying new monetization opportunities. With higher efficiency, key alerts that help you identify challenges before they become problems, and an open approach that works well across your technology stack, PAS, is sure to reduce frustration while helping you take back control of your inventory.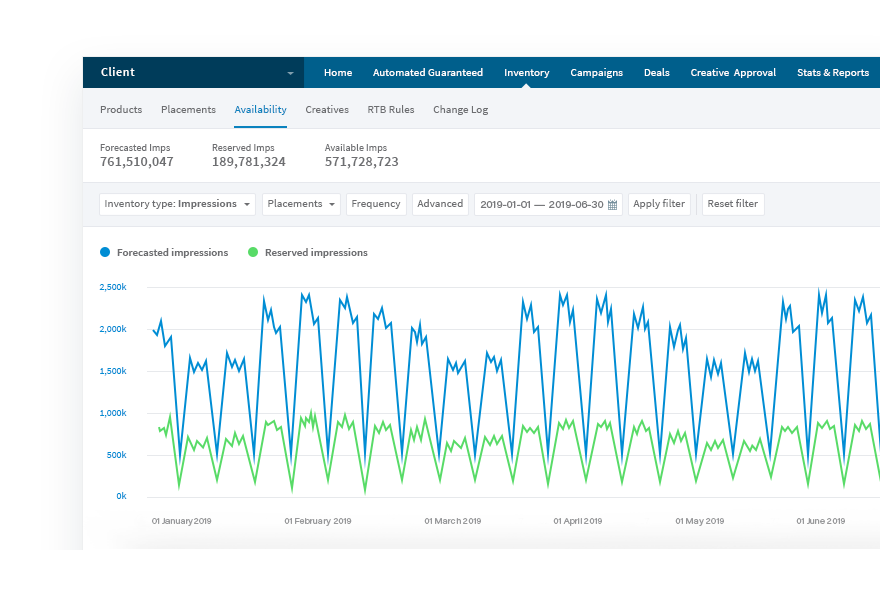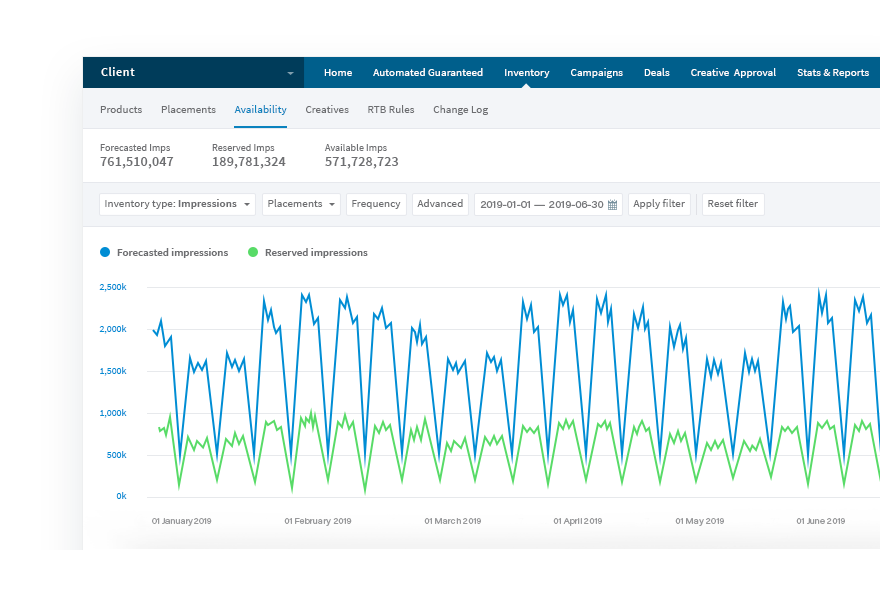 Maximize Revenue
Leverage Perfect Priority and powerful forecasting to intelligently maximize bid price from guaranteed and non-guaranteed demand.
DMP Integrations
Always in control; choose between the Adform DMP or your existing DMP of preference.
Support for All Formats
Extensive format support across all channels and media.
Cross-Channel Marketplace
Sell channel specific media through our unified cross-channel marketplace for ease of discovery and added sales opportunities.
Inventory Management
Manage inventory in one user-centric interface designed to streamline workflows and keep you in control.
Powerful Forecasting
Never get caught off guard due to blind spots or supply uncertainty.
Supply Side Platform
Share your inventory with the world.
Data Management Platform
All data, all inventory, no barriers.